We will closed again tomorrow and be open on Friday. See everyone then be safe and warm.

There will be NO School Wednesday Feb 1st. Stay warm be safe.

We are closed today because of inclement weather. Continue to check for more updates.

Anytime is a good time to call and schedule your tour and free trial day while they are still available. Call 479-968-3390 Text 479-699-5297

Hope you guys are having a great break. Look forward to seeing you back here at the school. Jan. 2nd

Merry Christmas and Happy New Year to you and your family. We here at United Welding Institute hope you have the best holiday season ever.

Sorry for the late announcement everyone. We will be closed for Christmas Dec. 19-30, return on Jan. 2nd. Sorry from inconvenience. See ya next year.

Looking for last minute Christmas gifts we still have UWI hoodies in large or XL for $30 at UWI. We have black and grey. 479-968-3390

It is going to get COLD this weekend. Be sure to pick up your large or XL Hoodie for $30 at UWI. We have black and grey. 479-968-3390

Hey everyone we have a new shipment of hoodies in $30 and we have Lrg. and XL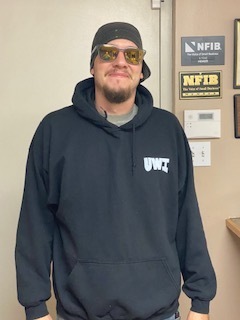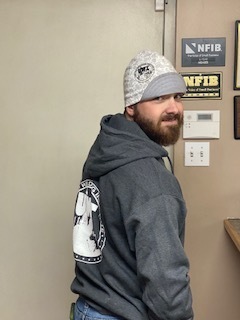 Don't forget that we now offer Night classes 6:00pm - 11pm. Call me and let me get you signed up. 479-968-3390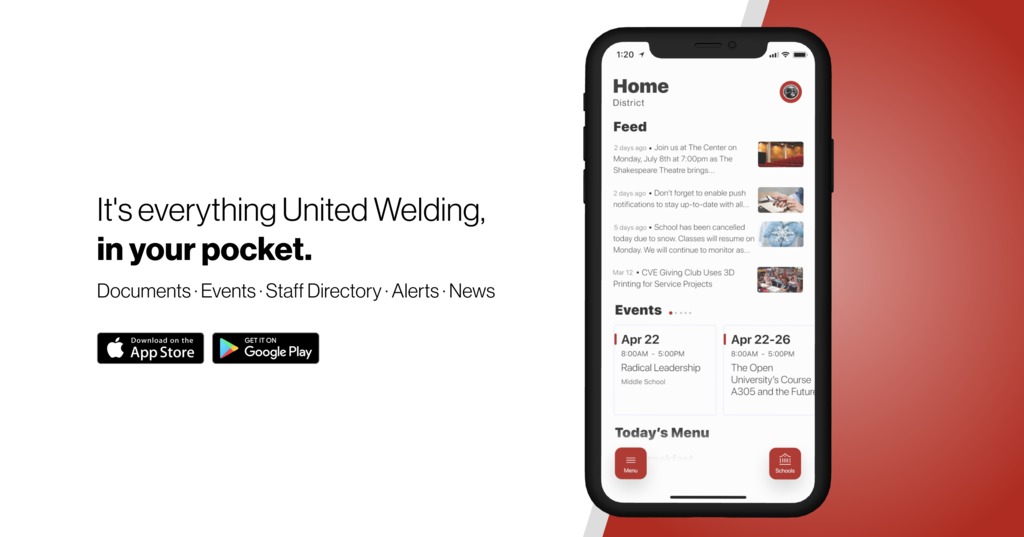 Don't forget about our new night classes from 6pm - 11pm. you can also do 10 hours a night 12:30pm - 11:00pm. Give me a call @ 479-968-3390

We received this from one of the teachers that came to our Teacher-In-Service: Thank you for hosting the professional development. I believe I have everything I need on my end. I cant tell you how much I appreciate the opportunity to work with your welding instructors. They are top notch! Thank You, Libby Vaught Clarksville High School Agriculture/FFA

No school for students June 23 &24, because of Teachers In Service. UWI Teacher Inservice When? … June 23-24, 2022 Where? …UWI Campus- 480 Mountain Base Rd Pottsville AR 72858 How much? … FREE What's Available? … DAY 1 – June 23, 2022 8am-2pm Each Inservice participant will receive customized training per request of participant. Some may want to mig, fluxcore, stick, or tig various applications. Such as, tee joints, v-groove plate, pipe v-grove, or pipe fusion (sanitary). Some may want to learn more about machine set-up for various applications. DAY 2 – June 24, 2022 8am-2pm Participants will be given the opportunity to certify according to AWS standards in the process they feel is best for them. We need each teacher to contact us for registration either by email:
info@unitedweldinginstitute.com
or 479-968-3390 We will need Teacher's name, school affiliation, phone number and email address ** 5 UWI Instructors will be present during this Inservice.

We will be adding NIGHT CLASSES in June!! Give us a call for more information 479-968-3390.

Former student, Kyle Kimbrough, stopped by to see us after working in Florida making good $$$!!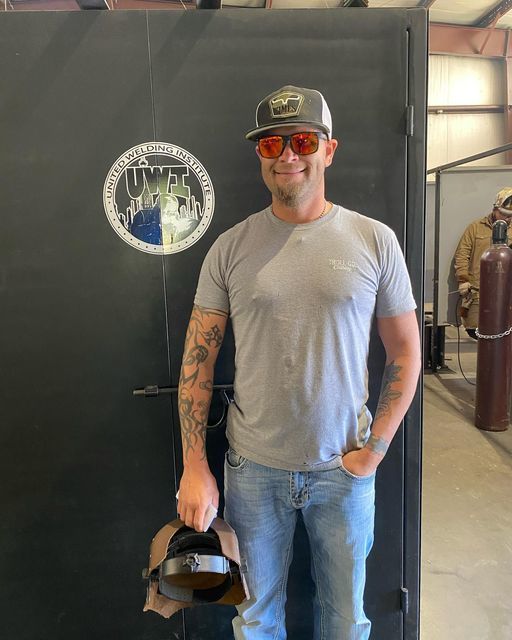 For those registering for our upcoming classes, don't forget to pay your $100 registration fee to hold your spot at UWI.

Did you know that there is a HUGE demand for welders ? The Bureau of Labor Statistics estimates a 13% increase in demand for welders through 2026, making it the fastest job increase this year. Apply today to start your welding career.